Coach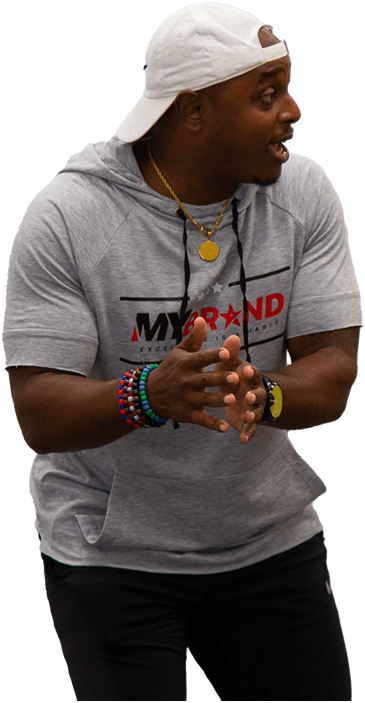 Lawrence
Coach Lawrence Wants To Impact The Lives Of Your Students
In such a way that they don't just walk away with an emotional jump start, but that they become empowered with tools and knowledge that help them discover who they are, who they want to be, what they want to accomplish, and how they should attack every day of their life.
Whether you need a speaker for the students in your school or university, looking to spark change in the culture in your school building, looking to inspire your athletes, looking to uplift the students in your youth ministry, need a speaker for your conference or celebration, or just need to bring some motivation, inspiration, and energy into the lives of your students or athletes.
Coach Lawrence will help spark greatness in the hearts, minds, and their daily actions Book Coach Lawrence today!
Thank you for choosing Coach Lawrence with MY BRAND! We are excited about the opportunity to help your students connect the dots of their life and habits to who they desire to be and their goals.
By completing this form you are requesting the services of MY BRAND, and giving us permission to communicate with your students.
Again, we thank you for choosing us! We look forward to inspiring and empowering your students!
Potnetial Topics
Do Your Habits Match Your Goals & Dreams
3
Are You Willing Sacrifice
4
Raise Your Expectations
5
You Are More
Than Enough
10
Mental &
Emotional Health
11
Self Worth - How
You See You
13
Any other topic
that is requested
14