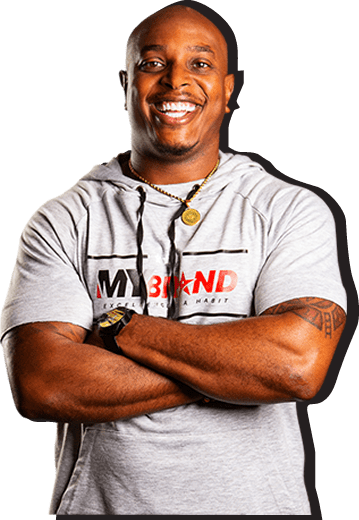 About
Coach Lawrence
Devoting his life to helping, coaching, teaching, mentoring, motivating, and empowering young people to be the best version of themselves is something that is in the DNA of Lawrence Williams, II.
Born in Atlanta, Ga and raised in Decatur, Ga, Lawrence Williams, II affectionately known as Coach Lawrence by many is a graduate of Alabama A&M University and Columbia Theological Seminary, father of 3 amazing children (Jahayla, Lawrence III, and Kason), a husband to Kenitra Williams, and a member of Kappa Alpha Psi Fraternity, Inc.
He watched his parents not only create an environment for learning, but also an environment that demanded excellence in every area of the lives of every student that came through the doors of their school.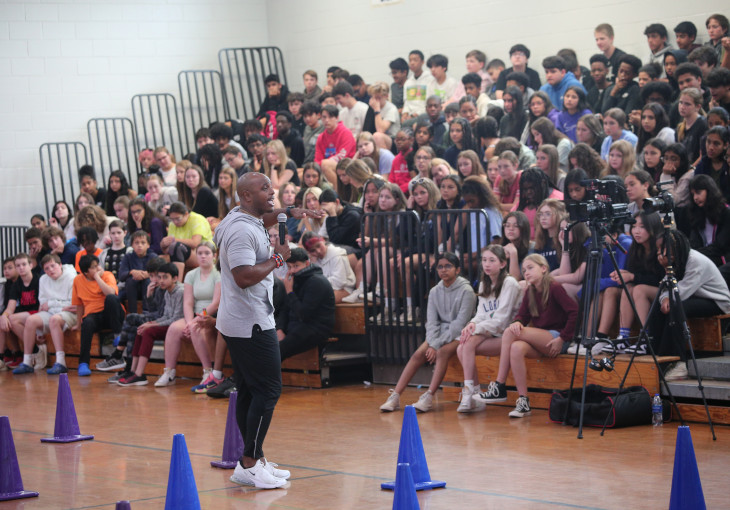 MY BRAND, which was supposed to just be an after-school club turned into a class that was created by Coach Lawrence for male students at Elkins Pointe Middle School. A class that helped over 100 young men from 2016 – 2018 not only become better students, but better young men for their families and communities.
His passion and love for helping young people to become the best version of themselves spans over 15 years of service as an educator in the Fulton, Gwinnett, and DeKalb County School Systems, volunteering for organizations such as Fellowship of Christian Athletes (FCA), NG3, New Mercies Christian Church Youth Ministry, coaching youth football, and eventually co-founding The HUDDLE Group that services middle and high school students in the Metro Atlanta Area. Coach Lawrence currently serves as the Student and Young Adult Pastor at New Mercies Christian Church in Lilburn, Ga
Coach Lawrence brought MY BRAND out of the walls of a single classroom, and wants to bring it into your community, your school, your youth group, your team, and your home for our young men and women.
It is his goal to ensure that the footprints of our young men and women are left to lead those that are coming after them to be impactful members of our society to ensure change takes place.
BOOK COACH LAWRENCE
Places
Coach Lawrence Has Spoken
Agape Family & Youth Center
Lawrence-Duluth Kappa Alpha Psi Alumni Chapter - Kappa League
Ben Robertson Community Center
Parkview High Football Team
Peachtree Ridge High Football Team
Northwestern Middle School
Grind Factory 7v7 Football Organization
Grayson Cluster Student Leadership Conference
Pharr Elementary Faculty & Staff Pre-Planning
Starling Elementary Faculty & Staff Pre-Planning
Craig Elementary Faculty & Staff Pre-Planning
100 Black Men of North Metro Atlanta – Young Men Mentoring Group
Sheriff's Cup Invitational